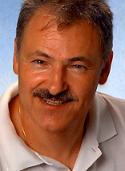 My name is Gerhard Schoenfelder and my experience within Electronic Data Processing, gathered since 1986 is with varying Operating Systems and diverse commercial platforms. Since 1992 im am specialized in SAP projects and I can offer you a wide experience in ABAP/4 / ABAP Objects within any SAP System (SAP R/3, SAP ECC, mySAP CRM, SEM BCS) etc.

Details about know-how can be found under BRIEF RESUME on this site, the long version is available on the entry site or HERE as a word document. I am certified by SAP, you find the certificate HERE or clicking the correspondent link.

Please contact me for my availability, as I am mostly working in long-term projects.